Celebration of Mind 2017 -- Card Colm's CoM Pitch/ 12 Visual Puzzles / Matching Donation Offer
I'm just back from
Maths Week Ireland 2017
where I brought
many Martin Gardner inspired explorations
to hundreds of youngsters.

The first time I met Martin, in 2007.
21 Oct 2017 would have been Martin Gardner's 103rd birthday.
We hosted a
Celebration of Mind
at our house, with 30+ people of all ages.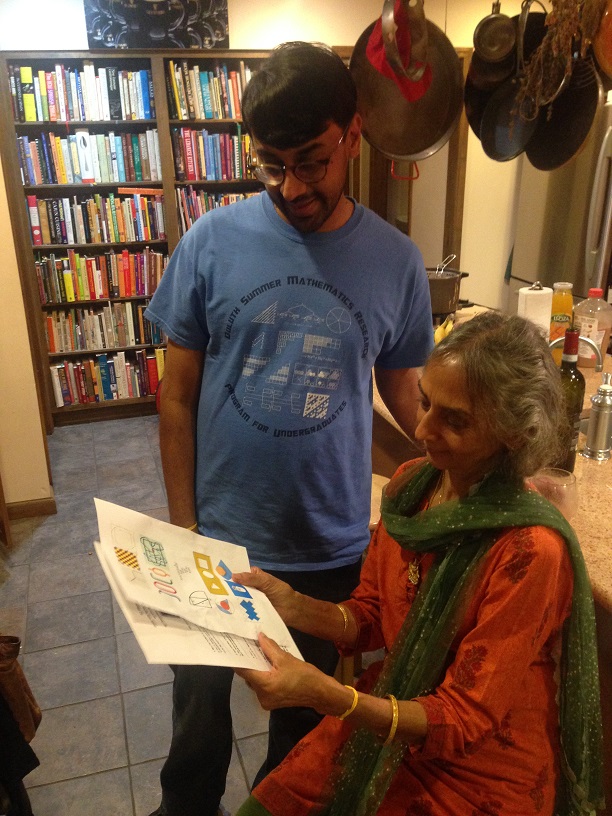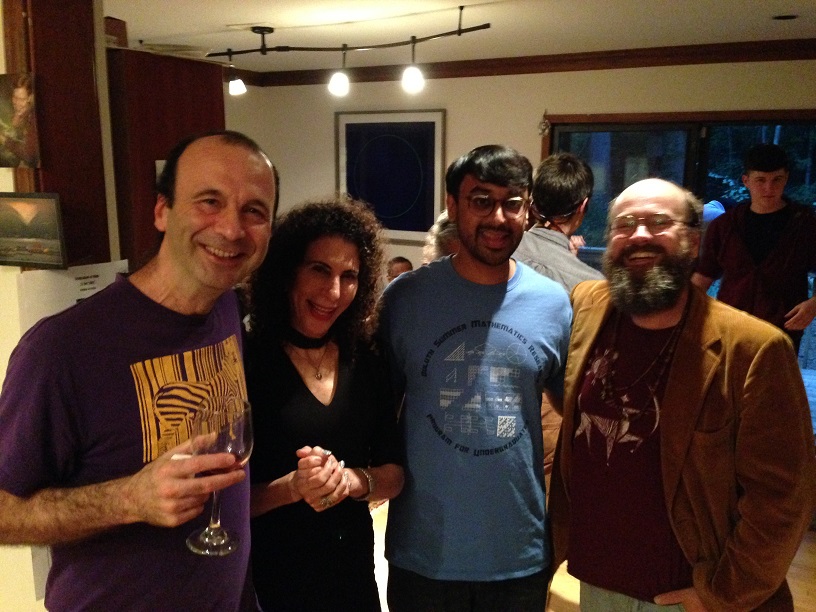 Kids, (Escher) cookies, and kids at heart.
Here are
12 Visual Puzzles
which we had fun with, among many activities we made available. We had a well-known mathemagician from Geoegia Tech wowing the crowds, some nice new 3D-printed toys courtesy of Spelman's Innovation Lab, and much more.
Anyone can host an informal Celebration of Mind, small or large, public or private, anywhere in the world.
Belfast celebrated
at the Ulster Museaum part of Maths Week Ireland.
We'd love it if you engaged some of your friends, family or students in this way. Anytime this month or in the remainder of 2017 is good.
And we'd be thrilled if you registered your get-together
here
. That way the pernicious influence of Martin Gardner on stimulating rational thinking and creative curiosity will be documented!
There are plenty more ideas here
here
if you'd like to plan something for later in the year. It can be as modest as a few people gathered to discuss/enjoy any of the things Martin loved and promoted, or it can be a bigger public event.
Finally, Gathering 4 Gardner chair Nancy Blachman has generously offered to
match the next $5,000 in donations to G4G
with a deadline of 5 Nov 2017.
Thanks
Colm Mulcahy,
Gathering 4 Gardner VP